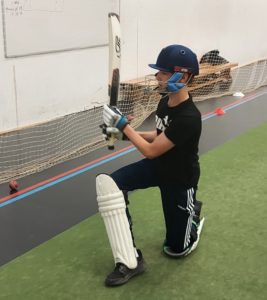 This safeguarding policy is adopted by Rugby Cricket Academy for cricket coaching undertaken by any of the employees of the company. Rugby Cricket Academy takes the safeguarding and welfare of each child that we work with seriously and these are of paramount importance to our company in any coaching work that we undertake.
If you have any questions regarding any of the below, please contact us on info@rugbycricketacademy.co.uk.
For coaching purposes and to ensure the safety of each player we will also collect through secondary form submission (once a player is booked onto a coaching initiative) the following data:
Name of Player
Date of Birth of player
Contact details
Medical Health information
Photographs
This information will be kept on record by Rugby Cricket Academy until the contract of coaching has finished. The use of videos and/or photographs will only be used in our marketing with direct approval from each player's parents (under 18) or from the player themselves (Over 18). All videos used in analysis will be collected by Rugby Cricket Academy and then deleted from all records on completion of the contract.
Form submissions are read and replied to by the company director. There is no automated processing of the data. The messages and/or personal information that you provide when submitting a form are stored in an email inbox for the purposes of responding to your enquiry directly.
None of the information collected is shared with any third party, unless the client asks specifically for us to do so (County boards, School coaches etc). Video calls will always be organised with the player through each parent (u18) and one parent asked to be present on the call. No videos will be recorded, unless specifically asked to be by the client (parents if U18).
At any time, you have the right to view the data you have submitted, or request that we change or erase our records. You may do so by e-mailing: info@rugbycricketacademy.co.uk
Concerns
Any concerns should be e-mailed to Rugby Cricket Academy via info@rugbycricketacademy.co.uk or for independent complaints, the Information Commissioner's Office who could also help can be contacted at: https://ico.org.uk/concerns/.
Safeguarding Policy
In accordance with the ECB 'Safe Hands' policies, Rugby Cricket Academy has implemented the following safeguarding processes for the coaching of young players (u18).
Culture of Listening
Rugby Cricket Academy is committed to listening to the views of all players that we work with. Each player should have a free ability to ask questions, make their views or concerns known to
the coach and, if needed, send written feedback in.
Allegations
If there is any allegation towards any of our coaching staff, an email or phone call to the Director of Cricket, Wesley Landsdale, should be made. If any allegation cannot be made to the Director of Cricket, then contact the RCA Business Owner or the County Welfare Officer or the ECB safeguarding team should be contacted as necessary.
Escalation Policy
Please see the above regarding escalation policies if the player feels they are not being listened to regarding any safeguarding issues.
Qualifications
All coaching staff working within Rugby Cricket Academy will have an ECB Level of coaching suitable to the needs of the player being worked with at that time.
RCA SAFEGUARDING POLICY
The purpose of this policy statement is:
• to protect children and young people who receive Rugby Cricket Academy's services from harm. This includes the children of adults who use our services.
• to provide staff and volunteers, as well as children and young people and their families, with the overarching principles that guide our approach to child protection.
• This policy applies to anyone working on behalf of Rugby Cricket Academy, including senior managers, paid staff, volunteers, sessional workers, agency staff and students.
This policy has been drawn up on the basis of legislation, policy and guidance that seeks to protect children in England. A summary of the key legislation and guidance is available from: nspcc.org.uk/childprotection.
We believe that:
• children and young people should never experience abuse of any kind.
• we have a responsibility to promote the welfare of all children & young people, to keep them safe and to practice in a way that protects them.
We recognise that:
• the welfare of children is paramount in all the work we do and in all the decisions we take.
• working in partnership with children, young people, their parents, carers and other agencies is essential in promoting young people's welfare.
• all children, regardless of age, disability, gender reassignment, race, religion or belief, sex, or sexual orientation have an equal right to protection from all types of harm or abuse.
• some children are additionally vulnerable because of the impact of previous experiences, their level of dependency, communication needs or other issues.
• extra safeguards may be needed to keep children who are additionally vulnerable safe from abuse.
We will seek to keep children and young people safe by:
• valuing, listening to and respecting them.
• appointing a nominated child protection lead (and deputy) for U18's.
• adopting child protection and safeguarding best practice through our policies, procedures and code of conduct for staff and volunteers.
• developing and implementing an effective online safety policy and related procedures.
• providing effective management for staff and volunteers through supervision, support, training and quality assurance measures so that all staff and volunteers know about and follow our policies, procedures and behaviour codes confidently and competently.
• recruiting and selecting staff and volunteers safely, ensuring all necessary checks are made.
• recording and storing and using information professionally and securely, in line with data protection legislation and guidance
• sharing information about safeguarding and good practice with children and their families via our website, leaflets, posters, group work and one-to-one discussions.
• making sure that children, young people and their families know where to go for help if they have a concern.
• using our safeguarding and child protection procedures to share concerns and relevant information with agencies who need to know, and involving children, young people, parents, families and carers appropriately.
• using our procedures to manage any allegations against staff and volunteers appropriately.
• creating and maintaining an anti-bullying environment and ensuring that we have a policy and procedure to help us deal effectively with any bullying that does arise.
• ensuring that we have effective complaints and whistleblowing measures in place.
• ensuring that we provide a safe physical environment for our children, young people, staff and volunteers, by applying health and safety measures in accordance with the law and regulatory guidance.
• building a safeguarding culture where staff and volunteers, children, young people and their families, treat each other with respect and are comfortable about sharing concerns.
Contact details
Nominated child protection lead
Name: Wesley Ryan Landsdale (Director of Cricket)
Phone/email: 07495 677364 / info@rugbycricketacademy.co.uk
Deputy child protection lead
Name: Matt Ewer (Business Owner)
Phone/email: 07773 362288 / mattewer@actioncoach.com
NSPCC Helpline
0808 800 5000